At present, this popular platform known as Fiverr is a site where individuals can search for different services to take at a very reasonable cost. Also, this platform is utilized by individuals throughout the world. It is a site where individuals can provide as well as take services for as minimum as five dollars. In this blog, we will discuss the 5 Most Trending Services on Fiverr for the Year 2023.
However, various kinds of services are available on Fiverr incorporating web development, content writing, graphic designing, and so on. The costs of these services rely upon the project's difficulty and the required time to finish that.
Trending Services on Fiverr:
Fiverr is one of the most outstanding sites for individuals who want to earn either as free-time or part-time. It permits freelancers and buyers to communicate so they can take or give services. Also, this platform is popular for offering services of top-notch quality with a wide range of classifications and choices for the purchasers.
Let's have a look at the best 5 trending services on the platform for 2023:
1. Logo Designing:
A logo is very significant for all companies and brands because it represents their business throughout the world. The vast majority feel that it doesn't provide a lot of advantages, yet a logo can depict plenty of info about an item that makes it unique.
• You all are aware of how well-known the logos of McDonald's and Nike are, as they are popular all around the world. It is why logos are needed by numerous customers on Fiverr and are included in the most demanding gigs on this platform.
• Also, it is simpler for individuals to learn how to make logos and convey them to the buyers because it doesn't require a lot of time and investment, even though their client can request a few corrections.
• For that reason, it is a good idea for people to make 2-3 designs of logos so they are prepared if the client asks. Likewise, they can utilize a unique logo maker to create an expert design as per the requirements of their customers.
Suggested Read – Low Competiton gigs on Fiver
2. Web Design and Development:

At present, numerous people use social media. That's why each business wants to make its internet-based presence a beneficial one with a site that is well-planned and created. The people who can provide this service and are experts in their fields can be successful on the platform known as Fiverr because this service is in great demand nowadays.
• The interest in making sites have ascended throughout the long term and individuals who desire to sell their items on the web need a site as they last longer than any other platform.
• The individuals who can assist with making Internet business locales can show their site portfolio on this platform as it assists to develop trust and reliability.
• If you are a beginner and want to learn any demanding skill, you must go for this one due to its high demand in the market.
3. Photoshop Editing and Graphic Designing: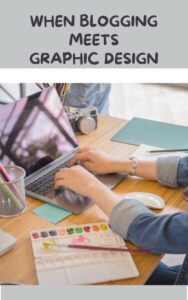 Graphic designing is a diverse domain, and it tends to be classified into many sub-classifications. It incorporates editing of images as well. Also, this is a piece of visual correspondence and has enormous potential for any professional individual.
• Talented individuals can procure attractive money on Fiverr by providing this service to buyers.
• One more service known as photoshop editing is a viewpoint connected with graphic designing yet is generally provided to 2 individuals as a singular gig.
• It is perhaps one of the highest-paid services in the classification of graphic designing because numerous individuals desire to edit an image for various reasons.
• From the best cost of five dollars to many dollars, talented specialists can procure additional pay effectively as photograph editing should be completed rapidly.
• Likewise, various tools are also available in the market that can be advanced effectively for fast side pay.
4. Social Media Management:
As we all know that numerous platforms of social media are one of the best methods of extending organizations nowadays. Also, it is an effective method for contacting an enormous crowd and making their presence online in the area.
• Organizations need to be dynamic routinely on different platforms of social media since that will assist them in becoming popular in such an innovative world.
It can also be done by skilled individuals on Fiverr by offering this service to buyers who want people to deal with their platforms as it is in great demand at present.
People who are aware of how to utilize these social media channels properly can make a significant enhancement for any brand or company.
Businesses can even contact bigger crowds by representing their brands on different web-based platforms.
5. Search Engine Optimization: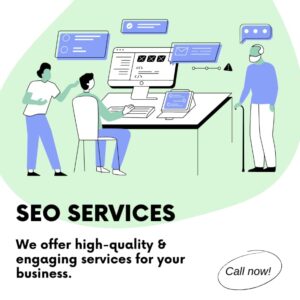 This is also one of the most demanding services on Fiverr at present, and best of all, gigs related to this field serve various website admins, organizations, and different brands desiring to have their presence on the internet.
In actuality, individuals offering this service on the platforms provide on-page, off-page, and technical SEO. Also, they provide keyword research, local SEO, and so on.
Likewise, site audit gigs are an essential part of the Search engine optimization gig where the expert requires to review sites to search for on-page, technical, off-page, and different issues to make a strategic activity intended to arrive at the search engine optimization goal.
One more thing, known as keyword research is also included in this gig since brands do look for demanding keywords so they can contend for an internet-based presence and to appear in different search engines such as Google.


Conclusion:

The 5 Most Trending Services on Fiverr for the Year 2023 are already discussed above that might be helpful for you. If you are a beginner and thinking to learn one of the most demanding skills on Fiverr, then you must learn one from the above-mentioned. These five skills would help you to earn a handsome income on the platform.